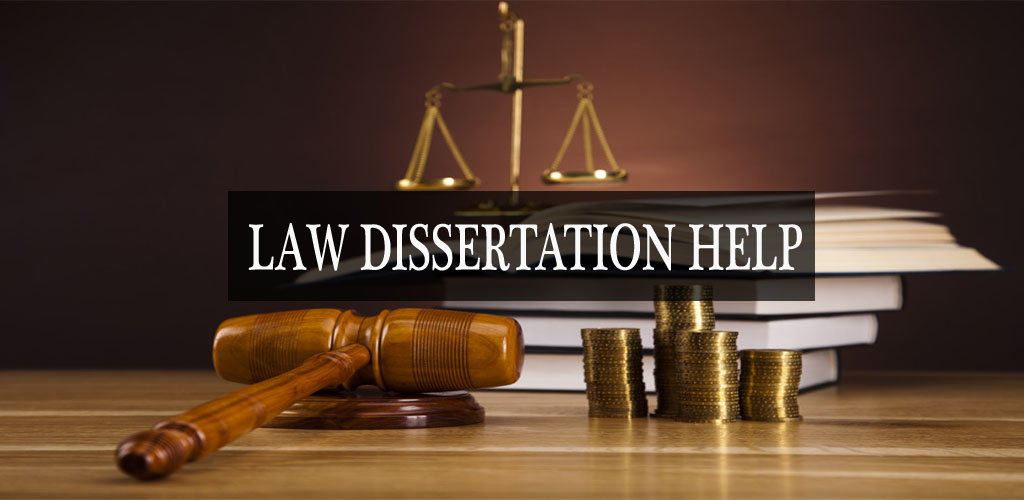 A Complete Guide For Law Dissertation
Writing a dissertation is undeniably one of the most challenging tasks for a student. Especially if it's an LLB dissertation, things can get complicated for you at one point. On the other hand, it's not something that you can skip because your dissertation is technically an essential part of your academic journey. This is the reason why students often seek law dissertation help. They want to submit the best of the best dissertations, but they just don't know how to get started with it and complete it on time.
Universities indeed know the struggles students face when writing a dissertation. And keeping that in view, they do provide the required formatting guidelines and a whole structure for you so that you can be original and analytical with your dissertation. But these guidelines aren't enough for most students, and there's always this lack of practical advice for them.
Now the question here is, how exactly should you overcome your problems while writing a law dissertation? If you are looking for an answer, this is the right place for you!
Here are some essential useful tips that can help you jot down the best dissertation to end your LLB with;
1-Always choose a topic that inspires you 
The very first thing you need to do is to select a topic that's different from others. Not just this, it should be interesting, and it must match your interests. Students often make the mistake of selecting a topic that they aren't inspired by, and they end up all confused about what to write on it. You don't want to be stuck in such a situation. If yes, then your topic should be your priority. In the search selection process, you'll probably be given a set of questions for your assistance. If you don't find any of those questions worth your time, don't choose them. Conduct your research and select the topic that gives you an adrenaline rush when you are writing on it.
2-You should start your research early 
If you enter the law library (which you will), you'll end up with thousands of books on your topic. Of course, you can't go through all of them, but what you can do is select some of the best books that relate to your topic. Once done, start your research early and start studying those books before time. One of the biggest mistakes you'll ever make is to think that you have enough time. Believe it or not, no matter how many months of submission are given to you, it's never going to be enough if you start at the 11th hour. On top of that, the more time you invest in the "research" process, the easier it will be for you to write engaging content in your dissertation.
3-Your environment always matters 
It's a fact that there's still this one corner in your house or university where you can think properly and concentrate. If you haven't figured out that corner yet, then now is the time to do that. You are supposed to get in the zone when you are writing your dissertation. Find a place that can boost your creativity and productivity levels. Moreover, get rid of all the temptations around when you know that it's your "dissertation hour" of the day.
4-Study the law 
LLB dissertations are a little different from other dissertations. You need to know the law to support your argument. To some extent, this also explains why students prefer seeking help from a law dissertation writing service when they find themselves stuck at some point. To avoid such situations, you should start studying different publications, writings, bulletins, and updates about the law. The more you explore, the more knowledge you'll have about your topic, and that's what you need to complete your dissertation and submit it on time.
5-Talk about it 
Being a nerd or a bookworm brings no harm, but when working on your dissertation, don't isolate yourself from friends and family. Isolating yourself for two hours a day to focus on your research paper is good, but the rest of the day, you should talk to people around you about your topic. The best thing to do is to pair up with other law students and discuss it with them. You never know when someone's advice can do wonders for what you are working on. Other than this, it would help if you interact with your other friends who aren't law students. This way, you'll gain some insights from their experiences as you'll get a perspective that you didn't consider before.
These are the five essential things you need to do when working on your law dissertation. Believe it or not, if you start the research on time and if you choose the right topic, dissertation writing won't be a challenge for you; in fact, it will become a fun thing to do.
All You Need To Know When Seeking Law Dissertation Help?
Now comes the part that you all have been waiting for. You want to know if it's a wise decision to hire an online dissertation writing service or not? Well, for starters, it's fine to hire someone to help you with your LLB dissertation. As said earlier, it's not as easy as it sounds, and this thesis is what decides where your academic journey stands, so you sure can't take any risks with it.
The Best Dissertation Writing Service 
If you search for the best Dissertation writing services online, you'll have several websites pop up on your screen. It's incredible to have so many options, but at the same time, choosing from these options can become overwhelming.
However, we won't put you in any more trouble because we have a solution to your dissertation problems. That solution is none other than "360assignments.com".
360assignments.com is the talk of the town for those who seek help for their thesis and academic papers. There are no false claims, false hopes, everything is quite transparent, and we will deliver you the best writings possible.
Why Choose 360assignments.com? 
You might be wondering that out of all the other such service providers, why choose us? Well, several reasons justify why we are the best in this field.
On-Time Deliveries
For students, their biggest concern when they come to us is that they want to get their paper completed on time before their submission date arrives. For years, we've dealt with such students and not even once did we disappoint them with late deliveries. We get the work done on time without compromising on the quality.
LLB Experts On The Go 
We've got LLB expert writers on the go for you. Once you contact us with your requirements, a law expert will get in touch with you. This is when and where we gain the trust of our customers. The team we have only comprises of experts of all fields. Especially when it comes to law thesis papers, we've got a whole team lined up for you all the time. In other words, with us, there won't be anything to worry about professionalism.
Quality Is Our Utmost Concern 
We know how important a dissertation is for a student. We know what it means for the university, most importantly, which is why we never compromise on the quality. Every word is written in your paper will impress your instructor, and this is what we guarantee here.
Our Experience Speaks For Our Services 
For more than ten years, we've been serving different students from all around the globe. We pride in calling ourselves the best in this field because not even once did we let any of our customers go unsatisfied or disappointed with our services.
Overall Verdict
If you seek law dissertation help, you shouldn't wait and get in touch with us immediately. You see, there are times when students are stuck in a situation where they can't work on their dissertations or give their best to it. This is why we exist! Whether you want quick deliveries, top-notch quality work, or some guidance, we will always be on the go. With us, your academic career will shine brightly!